Jamorama Review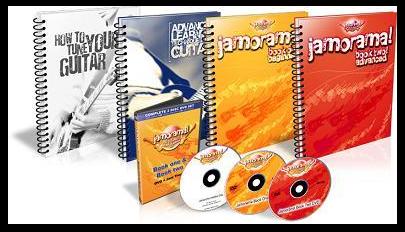 I've read  more than enough reviews of Jamorama Guitar lessons telling potential buyers how good the course is in comparison to Jamplay and Guitar Trick, well  I felt obligated to purchase this lesson and review it to see just how effective it stands-up against all the other popular lessons and online guitar courses I've reviewed and rated based on my 25 years of experience as a guitarist!
Following a small $49.95 sign-up fee, I've determined that Jamorama is not as effective as all the imitation review sites recommend!
Jamorama is really not an awful course, and surely not this amazing online guitar lesson I'd read it would be. Jamorama does have real first stag substance that will help beginners to learn guitar cords, but I personally think if you are an advance player, your $50 could be better invested someplace else.
Conclusion
Rating: 4.1 Rank: #4. Jamorama Lessons is a comprehensive digital guitar lesson Software that provides a good quantity of content for a fair price of ($49.95), exclusively for beginner guitarist.
Pros
• Low Onetime signup fee ($49.95)
• Download Immediately
• Teaches the basics very good
• Software games you play with
• Videos show multiple angles w/chord charts
Cons
• Too much attention on reading PDF files
• Only a small amount of content in videos
• Low video production quality
• Way too many videos and PDFs
Within my review, I've have found something concerning happening: the Jamorama course of study seem to be entirely static (implying the instructors don't update them throughout time).
Although static formats aren't the best platforms for online guitar lessons, there's a Hugh benefit to this lesson. Jamorama lessons don't come with a monthly pay subscription, but just a simple 1-Time payment of $49.95.
Remember; If you are a beginning guitarist, and you are totally against joining a monthly membership program like Jamplay, O.K. Jamorama is a fairly nice lesson to start rated at 4.1.